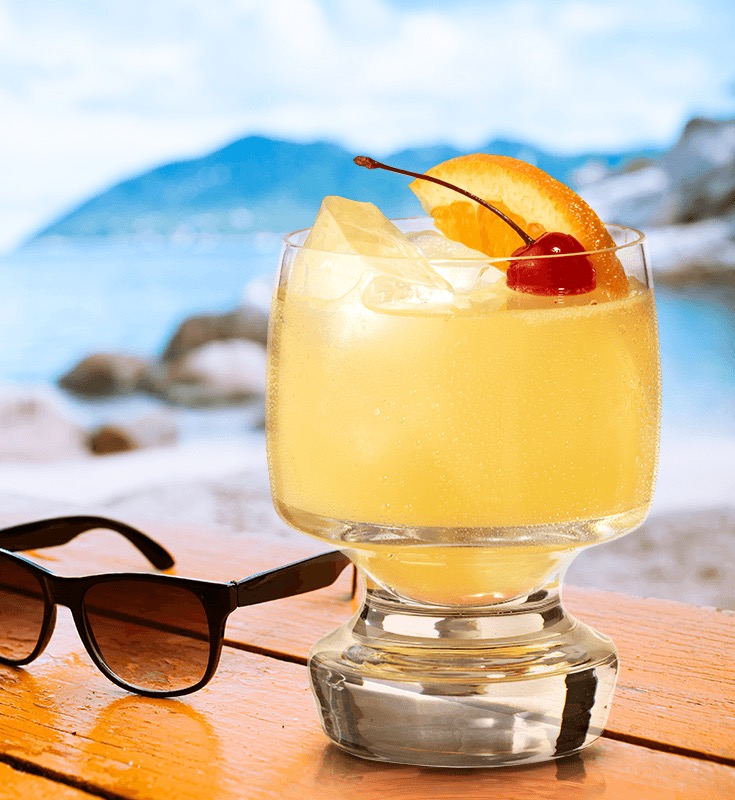 Barefoot Pinot Grigio Sour
The clock has struck the hour to try our Pinot Grigio Sour.
Featuring: Pinot Grigio
Servings: 1
Ingredients
2 ounces Barefoot Pinot Grigio
1 ounce Orange Juice
1/2 ounce Lemon Juice
1/2 ounce Simple Syrup
Directions
Combine all ingredients in a cocktail shaker with ice. Shake to blend and chill. Strain into rocks glass over fresh ice. Garnish with orange and cherry.