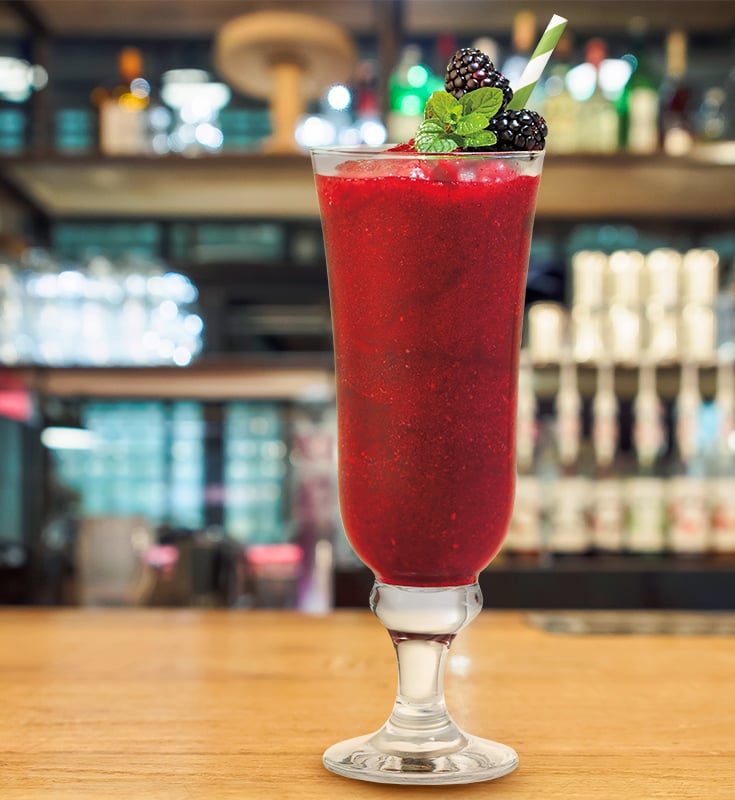 Blackberry Crush
This mix of blackberries and Rich Red Blend make for a berry delicious frozen cocktail. Enjoy!
Featuring: Rich Red Blend
Servings: 1
Ingredients
5 ounces Barefoot Rich Red Blend
3/4 cup frozen blackberries
1 1/2 ounces simple syrup
1/2 cup ice
Directions
Place all ingredients in a blender. Blend until completely smooth. Pour into a large glass and garnish with a mint leaf and blackberry.