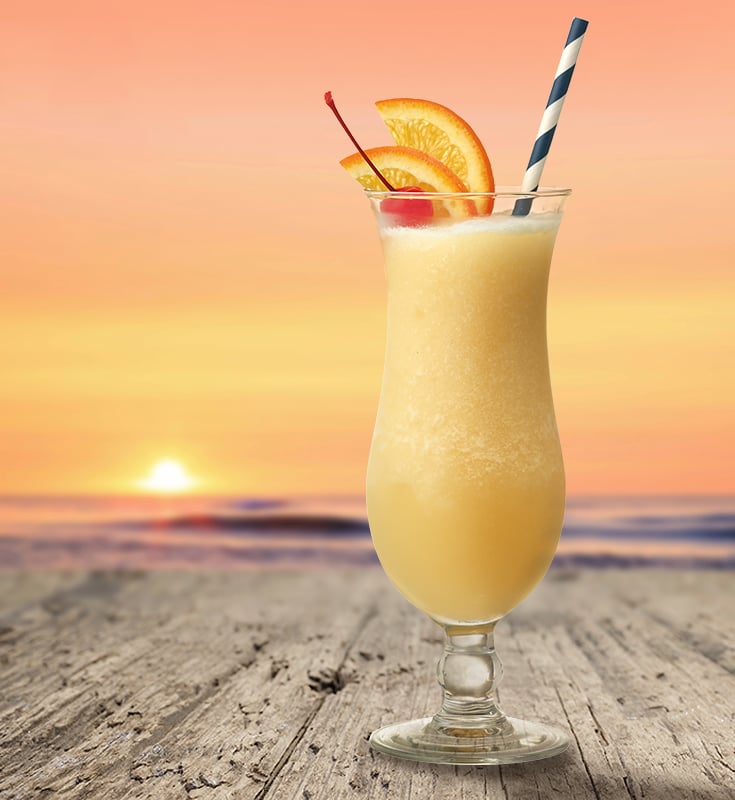 Citrus Sunset
A sunset viewing party would not be complete without a little libation of citrus and coconut.
Featuring: Sauvignon Blanc
Servings: 1
Ingredients
3 ounces Barefoot Sauvignon Blanc
3/4 ounce Peach Brandy
1 1/2 ounces Orange Juice
1 ounce Cream of Coconut
1 cup ice
Orange slice and maraschino cherry
Directions
Place all liquids and ice in a blender. Blend until completely smooth. Pour into glass. Garnish with orange slices and maraschino cherry.